Partner Benefits
Enhance your business with TNG's easy setup and operation benefits
No Set-Up Cost
There is NO set-up cost for the use of TNG to collect or receive payments.
No Monthly Cost
Unlike some non-cash payment systems, TNG charges NO monthly cost.
No Equipment Rental
Unlike some non-cash payment systems, there is NO need for the rental of bulky and unsightly terminals to receive payments.
Express Approval
We accept all merchants, large and small, with NO minimum transaction volume or sales turnover requirement.
Guaranteed Low Transaction Fee
Put off by credit card charges? Try us for a more affordable service.
T+2 Settlement
We settle with merchants within 2 business days – a great help to your cash flow.
Real-Time Sales Tracking
Track your sales and company performance with our built-in functions.
| | |
| --- | --- |
| Merchant Top-up and Payment Service | Multiple payment platforms: physical store, website, and mobile app |
| Top-up Channels | 7-Eleven, Circle K, JETCO, Online Banking, Credit Card |
| Travel, Transportation and Admission Ticket Service | Purchase e-Tickets or e-Coupons and redeem them at physical outlets |
| Merchant Membership Card Service | Virtual Membership Cards offered |
| Cash Rebates / Discounts | Attractive cash rebates and discounts offered by selected merchants |
| Bill Payment Service | Payments made to participating merchants |
| Fee | No sign-up fee, no monthly fee, no operation fee, no minimum charge, T+2 settlement, comparatively low transaction fee |
Multiple Platforms
Our system is technologically-agnostic, and can accommodate iOS and Android platforms, and available on mobile apps, websites or any physical store point-of-sales (POS) systems.
Physical Store
Our system works with all POS vendors and systems.
►

Play Video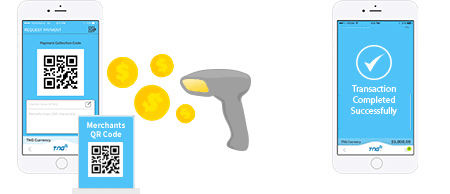 In-App or Printed QR Code
Scanner
Transaction Completed
Website
Our system can be accommodated into any website.
►

Play Video

Installed Payment Software
Transaction Completed
Mobile Apps
TNG is mobile app-based for the ultimate convenience and flexibility.
►

Play Video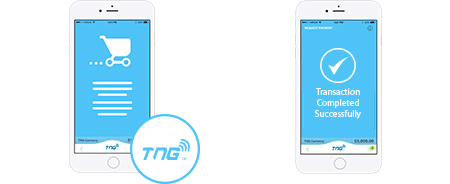 Installed Payment Software
Transaction Completed
TNG Users
We now have over
download and usage rate
Safe + Secure

TNG is highly encrypted and secure, for your maximum protection and data privacy.

Merchant Integration

TNG's e-Membership system allows merchants to be fully engaged with customers.

Marketing

Promote your loyalty programme by using TNG e-Wallet services.